Critical Illness Insurance
Serious illnesses call for serious protection. Medical insurance may not cover everything — help close the gap with critical illness insurance. No matter your age or state of health, a sudden illness could significantly affect your financial well-being. When health insurance won't cover certain medical expenses, critical illness insurance can help.
Financial hardship does not have to follow a serious diagnosis.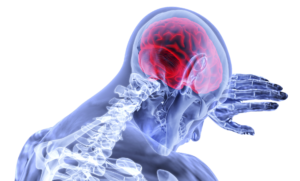 Don't let an unexpected illness hinder the life you've built
A critical illness such as a heart attack, stroke or major organ failure can impact anyone, from the least health-conscious to the most fit. Every 34 seconds, someone has a heart-related event, and every 40 seconds, another person has a stroke.1 Heredity and lifestyle affect your risk factors, but even if you're in perfect health, life can change in an instant.
When a critical illness strikes, major expenses often follow. Health insurance may cover some of your medical costs, but not everything. In addition to your day-to-day bills, you could incur costs for treatment and recovery, such as:
Deductibles and co-pays
Expenses related to out-of-network treatment and additional medical procedures, such as angioplasty and pacemaker implantation
Travel, lodging and meals during treatment
Lifestyle changes that may lead to better health, such as gym memberships and smoking cessation programs
Rehabilitation and home health services
Child care
Plus, if you have to take a leave of absence or reduce your work schedule to care for yourself or others, expenses and debt can add up quickly. That's where critical illness insurance can help. With a financial safety net in place, you can rest assured that a sudden illness won't jeopardize your finances.
How our critical illness insurance policies work
Health insurance is supposed to be there when you need it most, yet it often fails to cover all the expenses associated with a critical illness. Fortunately, Colonial Life can help bridge the gap and give you greater peace of mind.
Colonial Life critical illness insurance helps supplement your major medical coverage by providing a lump-sum benefit that you may use to pay direct and indirect costs related to the most prevalent critical illnesses. Some of the covered conditions include:
Heart attack
Stroke
End-stage renal (kidney) failure
Other serious illnesses may be covered as well, depending on the specific design of your plan. Additional coverage options also are available to help pay for health screenings, subsequent diagnoses and cancer vaccines.
Talk with your Colonial Life benefits counselor to find out more details and learn how critical illness insurance can help you focus on getting better.
An example of how critical illness insurance can help
After returning home from his 45th birthday celebration, Bill had a heart attack. Fortunately, he survived and had critical illness insurance to help pay the bills while he recovered.
Medical expenses
Bill's medical insurance didn't cover all of his diagnostic tests or heart bypass surgery, but his critical illness insurance helped pay for these unexpected expenses.
Lifestyle changes and rest
After recovering, Bill followed his doctor's recommendation and used part of his benefit to pay for a gym membership and take a vacation to relieve stress.
Prevention
Bill gets a yearly stress test paid for by his annual health screening benefit.
The examples above are for illustrative purposes only. Benefits may vary. The certificate and policy have exclusions and limitations. For complete details, please talk to us.
US Grant Insurance Agency offers free, comparative quotes on cancer insurance from multiple insurance carriers so you can get the best possible rate.
Want to see how much we can save you? Just request a quote to find out.